From online shopping to banking to chatting with friends and family, our lives rely more on the Internet today than ever before. That can be convenient – but it can also be dangerous. With more and more financial transactions taking place online, financial fraud has quickly become big business.
Last year, the Federal Trade Commission received 2.1 million fraud reports, with consumers losing over $3.3 billion in total through 2020 – nearly twice as much as they lost in 2019. From identity theft to online scams, financial fraud is a big issue, and it's growing rapidly. November is Financial Fraud Awareness Month, and in today's blog, Arbor is detailing ways you can protect yourself and avoid losing your hard-earned money to scammers.
Understanding Identity Theft
You've heard of identity theft, but do you understand exactly what it is? Most identity theft doesn't occur hand-in-hand with physical theft anymore. In fact, most of it takes place online – particularly with online shopping. And with our world more online than ever before, identity theft is much more common today, up 45% in 2020 over 2019.
Identity theft occurs anytime your personal information is stolen. That includes your credit card information, your social security number, or even your log-in credentials to an online shopping account. That doesn't just mean getting hacked. In fact, many times, consumers willingly enter their personal information into a site that isn't safe.
Becoming a victim of identity theft can mean seeing unexpected withdrawals from your accounts, receiving unexplained bills in the mail, or even noticing that your normal bills aren't coming to your door anymore – sometimes, scammers change the addresses associated with your bills, so you won't realize you're being stolen from until it's too late.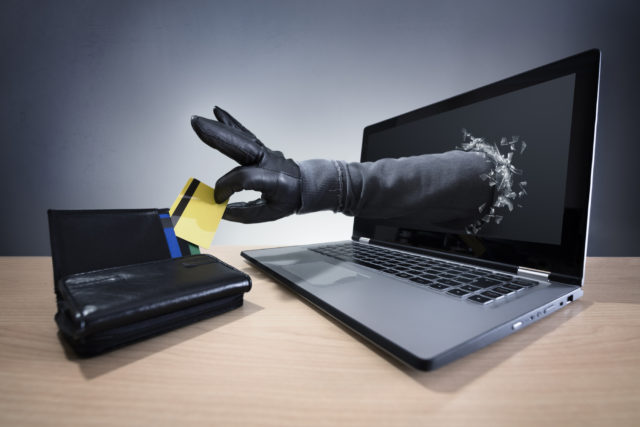 Learn about Common Scams
The first step to protecting yourself from financial fraud is to learn about the most common scams, so you don't become a victim yourself. Here are some of the most common ways people fall vulnerable to fraud:
Data breaches: Many of us shop, bank, or communicate online. But when the retailers we shop with or the institutions we bank with get hacked, our sensitive information may be sold to scammers without our knowledge.
Unsecured browsing: Whether you're working at an airport or a coffee shop, public, unsecured WiFi networks make it easy for hackers to steal your personal information from your browsing history.
Phishing: Phishing scams involve a malicious link emailed or texted to you under the guise of something else – like "UPS" trying to send you a "tracking number", clicking these links often prompt you to enter sensitive information that later gets stolen.
E-commerce scams: From groceries to shoes, e-commerce surged during the pandemic. So did fake shopping websites that mimic real websites in order to steal your information.
Tech support scams: These are the most classic scams. Unsolicited phone calls or texts claim to help you with a broken computer or phone – then, they'll ask you to subscribe to a fake service or infect your device with software that can track your keystrokes and steal your information.
How Can I Protect Myself?
It might seem like the onslaught of online scams makes it hard to protect yourself. But by following a few simple steps – and soliciting the support and advice of trusted Financial Advisors – you can protect your hard-earned money from theft and focus on saving for your next big goal.
Monitor your accounts closely: It's easily to take a passive stance when it comes to your bank and investment accounts. But the less you actively manage and oversee your accounts, the more likely that scammers are accessing and using your money without your knowing.
Passwords are key: We all know the benefits of a strong password. But using the same password for every service and website can mean that you're doubly vulnerable to a data breach on any platform. Consider using a trusted password manager to manage your diverse log-in information.
Stay skeptical of the phone: Unless you have a great reason to trust the person on the other end of the line, don't give out your personal information over the phone. Institutions like the IRS will never contact you by phone out of the blue. Ask for the caller's credentials right away, and look them up online to determine if they're a safe caller.
Check your credit reports: If scammers have stolen your personal information and opened a new account with it, the most reliable way to tell is staying up-to-date with your credit reports.
Choose a trusted Financial Advisor: Not sure if you have the time to protect yourself, or need more advice on staying safe while shopping and banking online? Let a trusted Financial Advisor help you. Follow these tips to select the best Financial Advisor for your unique financial and life situation.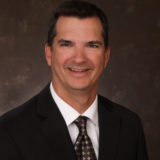 Andy joined Arbor Financial Services, LLC, in 2013 as the General Manager of Operations. After 4 years of tremendous success he transitioned to develop the professional athlete division of Arbor Financial. Andy is dedicated to working with professional athletes to achieve the same success in their investments as they do in their sports career.